Happy St. Patrick's Day! I have compiled some photos of my recent trips to Ireland.
For most of my life, this holiday was just a day to wear green so I didn't get pinched but after going to Ireland twice in the last two years, I have a new appreciation for this day.
I am very thankful that my husband's job took him there and I that was able to join him. As a matter of fact we were in Ireland for St. Patrick's Day last year. It was a once in a lifetime opportunity.
As I was making plans about how we were going to celebrate this year, I was reminded of all the great photos I took during both trips and realized that I hadn't edited most of them much less posted them for others to see. I hope you will excuse this selfish post.
I am sure it's evident that I am not a travel/landscape photographer (although, that would be my DREAM job – travel and take photos) but I love them none the less. I hope you enjoy them and they inspire you to see these beautiful sites for yourself (if you haven't already).
Happy St. Patrick's Day. Sláinte.
This is the Long Room located within The Old Library on the campus of Trinity College in Dublin. The books were amazing.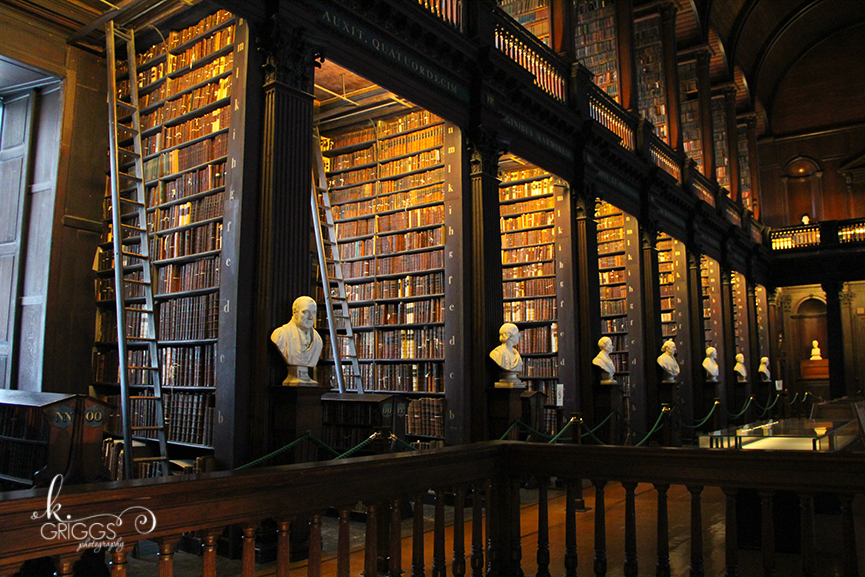 On our first trip to Ireland in November 2013, we took a day trip to Glendalough. This beautiful valley in County Wicklow was an Early Medieval monastic settlement founded in the 6th century by St. Kevin.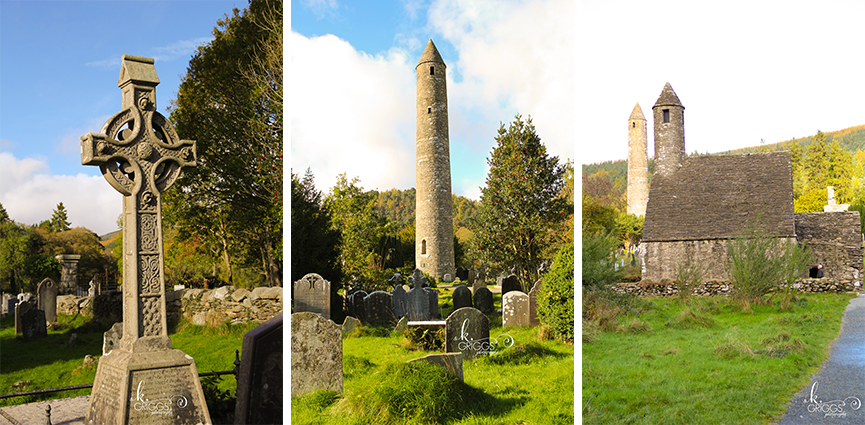 The very colorful and charming city of Killarney, County Kerry.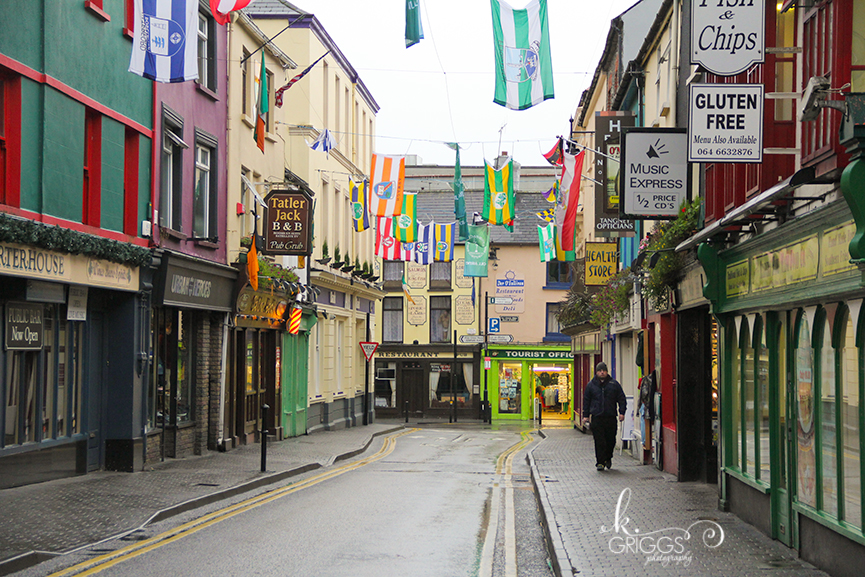 My new friend, he wasn't afraid of us at all. Ring of Kerry, County Kerry.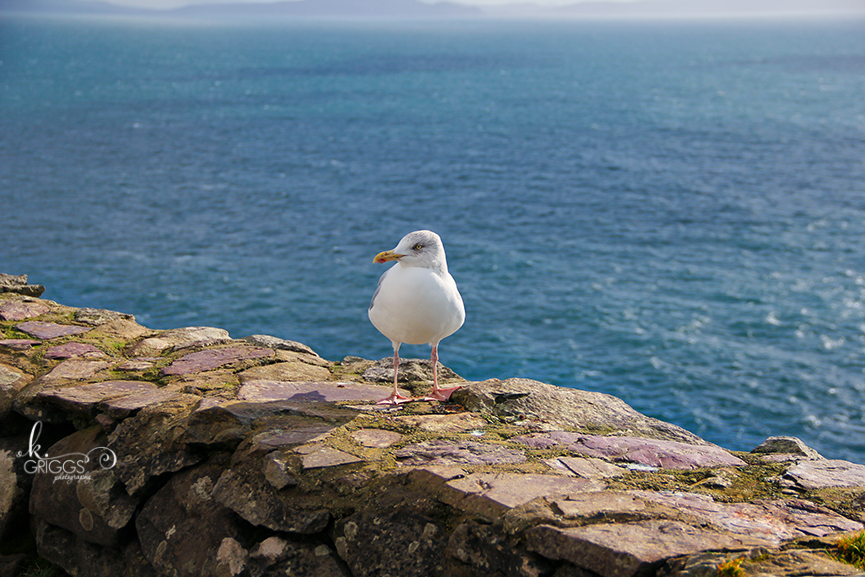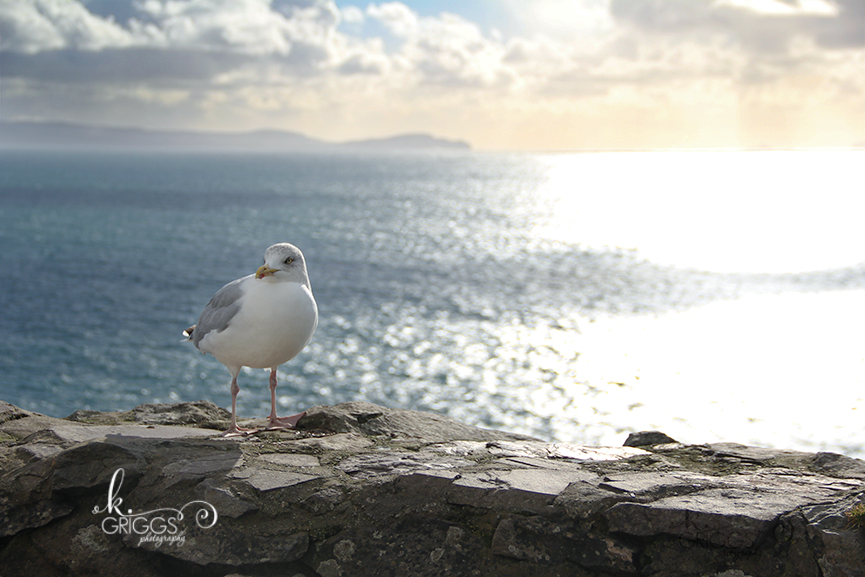 Scott and I walked from our hotel in Killarney to the Killarney National Park late in the afternoon and arrived at Ross Castle a bit too late for a tour but we got some stunning photos of the castle and the lake beyond. We walked back in the dark, it was eerie to be in a park/forest at night by yourself. Luckily we made  it back to our hotel, safe and sound.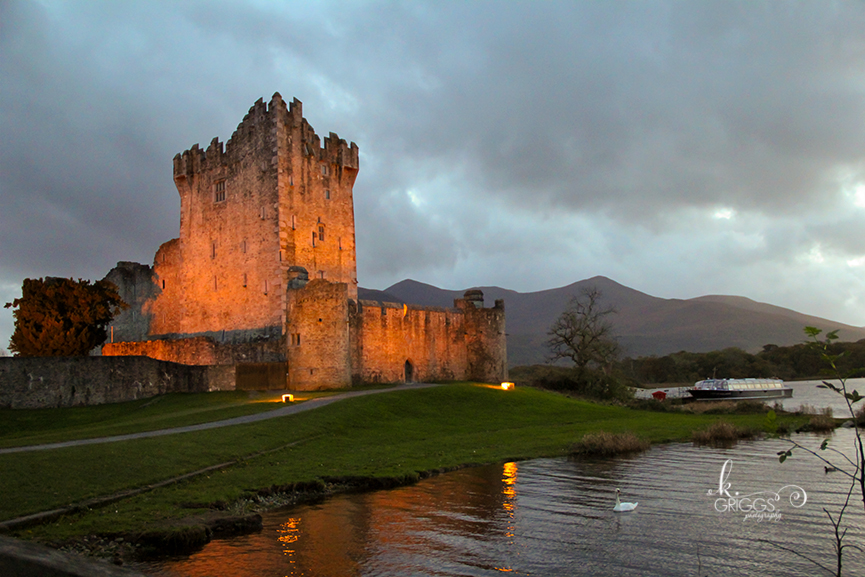 From Killarney, we traveled to Dingle, County Kerry. Below is a photo of Dingle Harbor and a pint of the best beer in Ireland. It's brewed and bottled in Dingle and is served only in Ireland.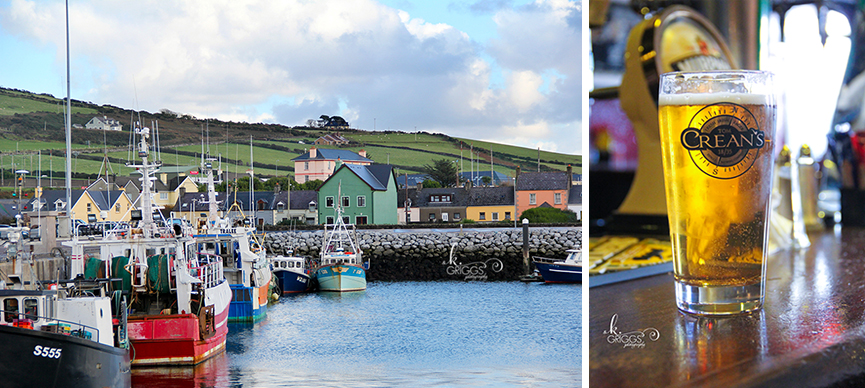 Inch Beach, Dingle, County Kerry. This beach is probably the most beautiful beach I have ever been to.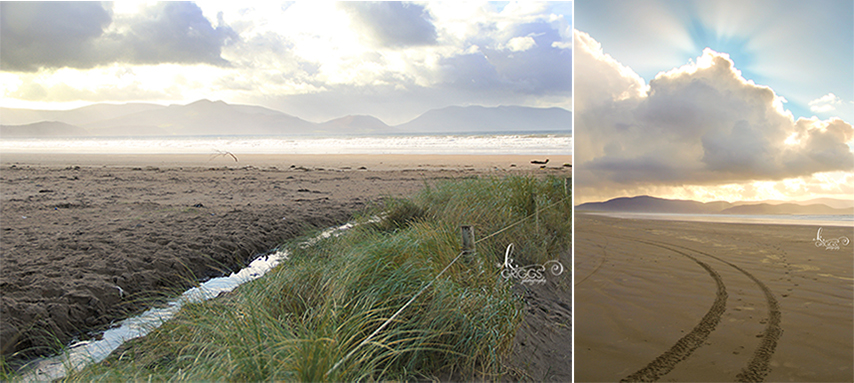 These last few photos are from our most recent trip to Ireland in March 2015.
We were blessed to be able to take a ferry to the Aran Islands off the west coast of Ireland and spend a night there. We rode our bikes across the island to Dun Aengus, a prehistoric fort on Inishmor.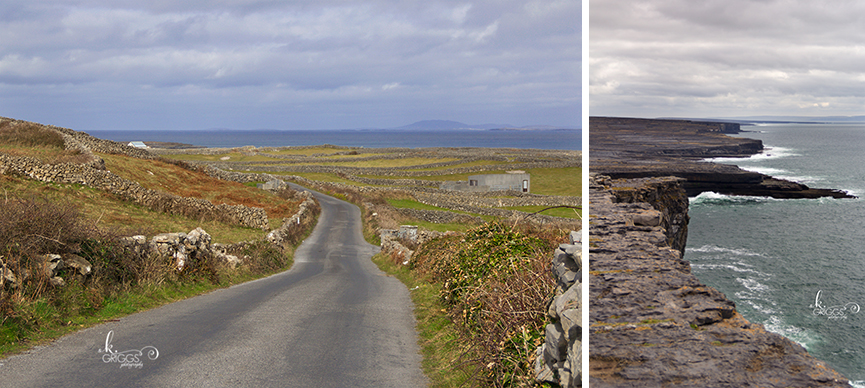 Our last big adventure in Ireland was a day trip to Northern Ireland. We walked across the Carrick-A-Rede rope bridge and visited The Giant's Causeway.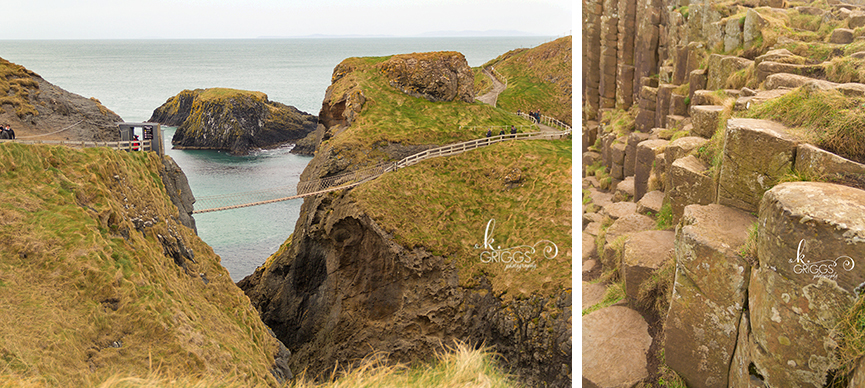 The last stop on our tour of Northern Ireland was Dunluce Castle. We don't watch Game of Thrones but the castle was amazing.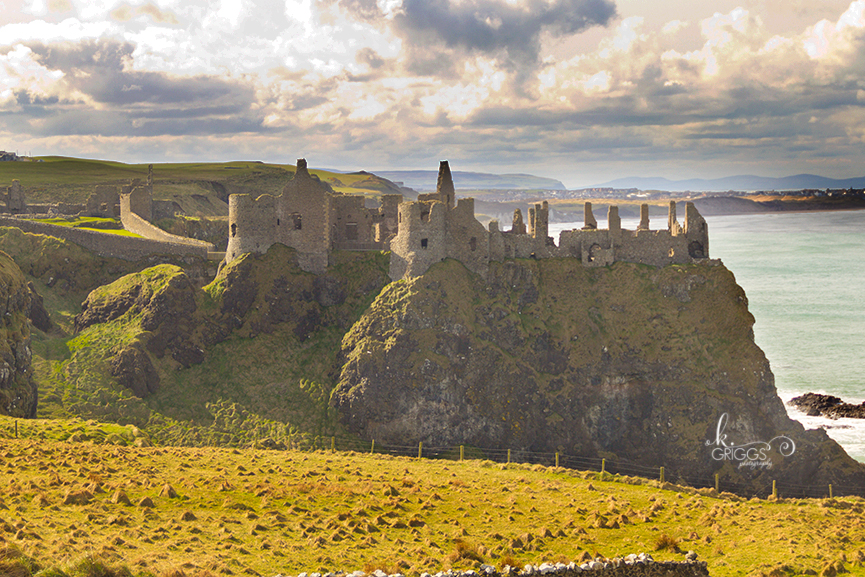 If you made it to the end of this post, you are a saint (or one of my family members ;-)). I hope you have had a great St. Patrick's Day.