Look at this sweet baby. I have been a mom for more than 9 years now but I can still remember those early days of my first born's life so vividly. I was so excited, scared, tired, in love, insecure, tired, overwhelmed, proud, and tired. Having your first child is such a lift altering event. It goes so fast. Having someone photograph those first few days/weeks is such a gift to yourself and your family. I love being invited into a client's home to capture those memories and play a small part in the beginning of a family.
This sweet family welcomed their little lady many weeks early. She spend those first few weeks in the NICU so I wasn't able to meet her until she was about 4 weeks old but she was still such a tiny little peanut. I was fortunate that she slept almost the entire photo shoot.
We started the session with a few photos of the new family. Here is one I captured of mom with her new daughter. There are no words to describe the look on mom's face.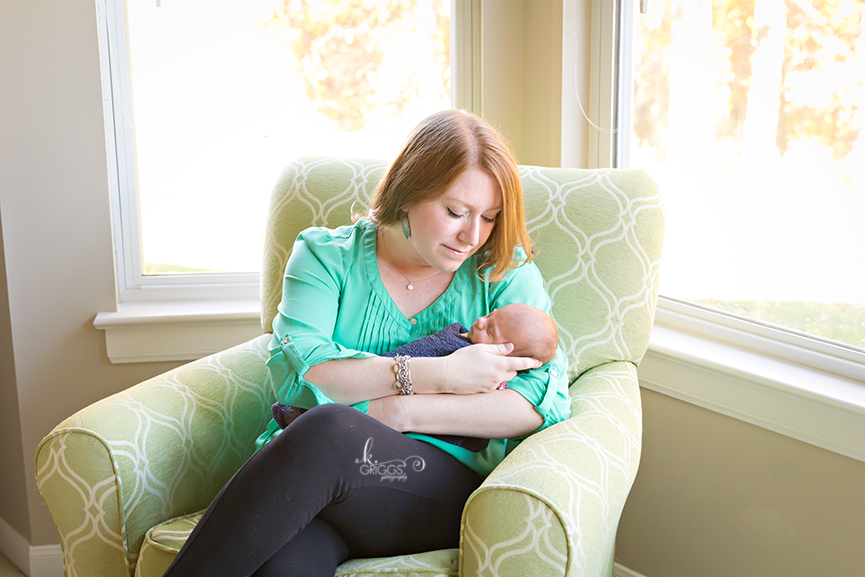 Once we finished with a few family photos, it was time for some photos of little "T".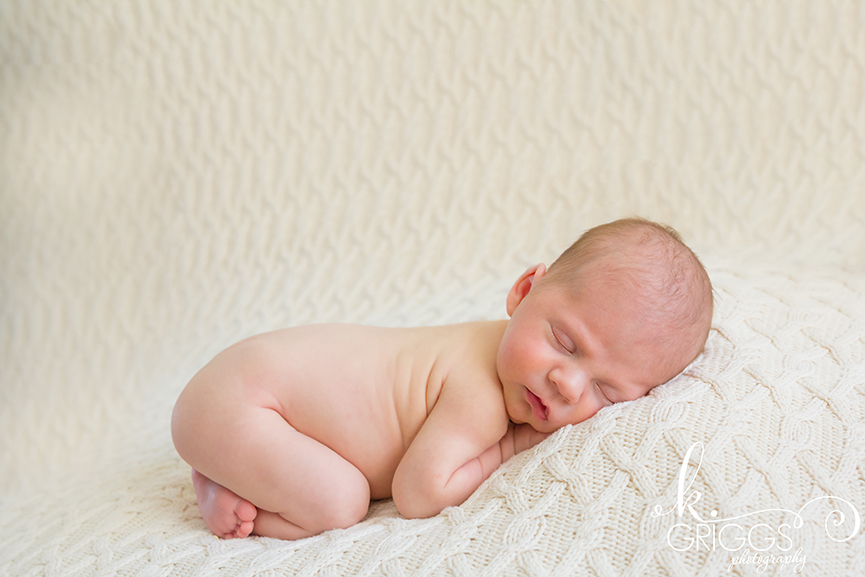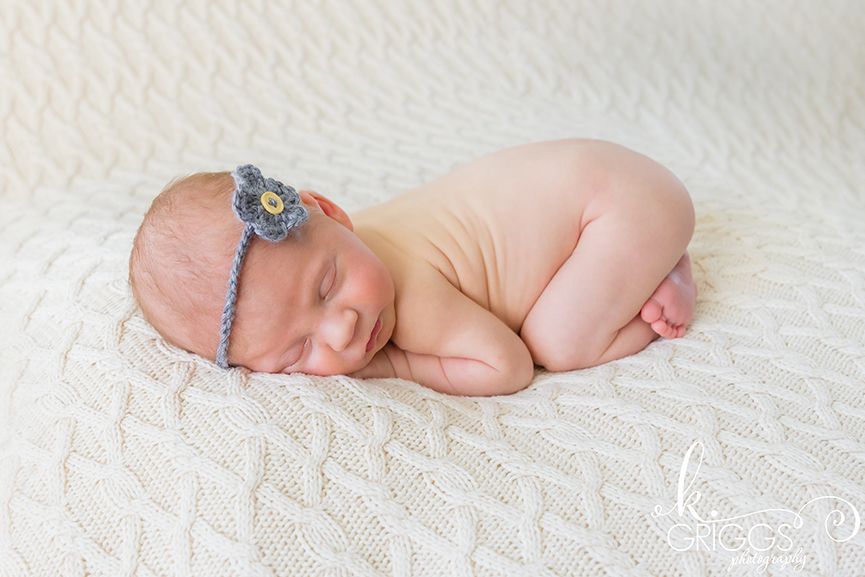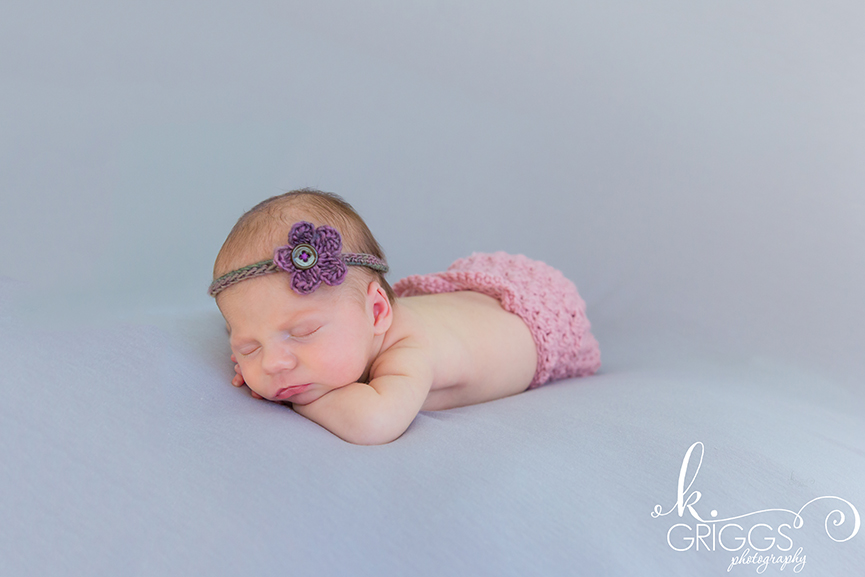 I love being able to incorporate special items into my shoots. This momma owns special string of pearls that was a family heirloom so of course we want to make sure those are used.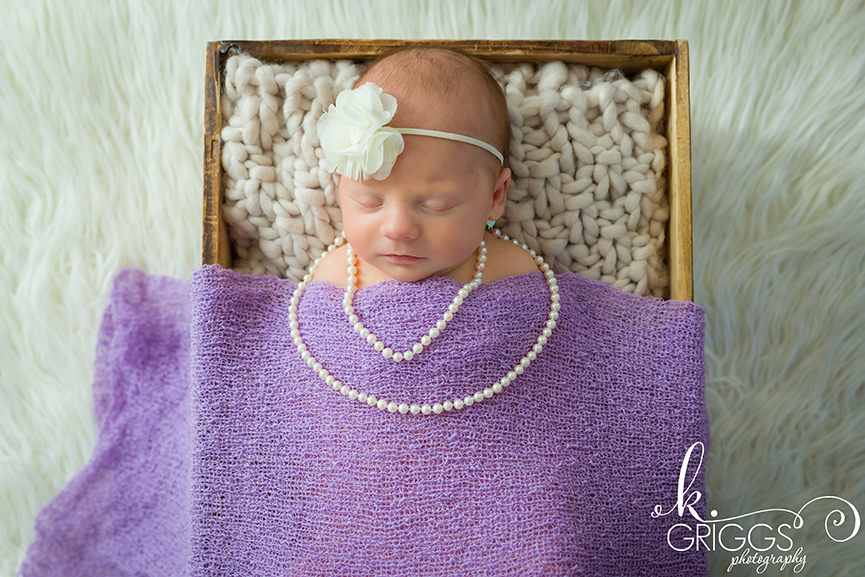 I think most moms and dads want to be able to remember every detail of their newborn – that's why I love detail shots like this one. You can see her little eyelashes and even the little white spots on her nose.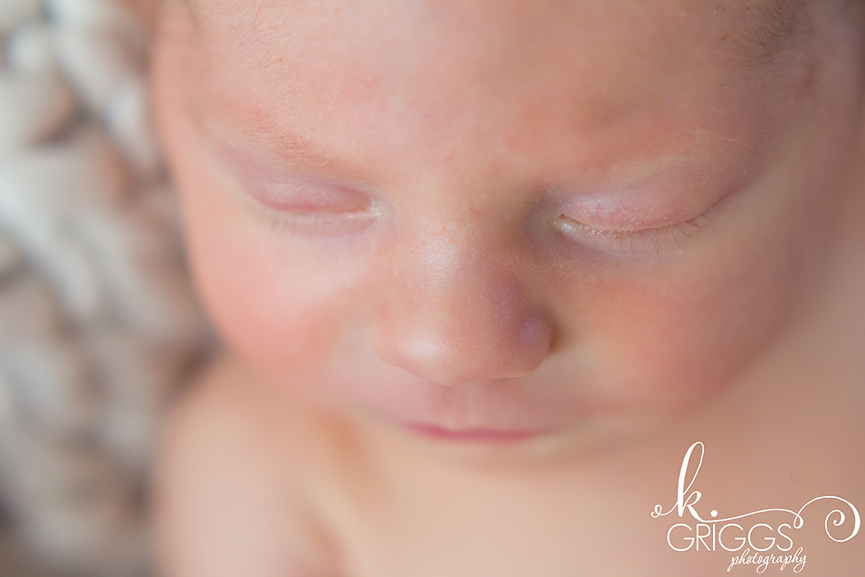 Little "T" – I loved spending my morning with you and your mom and dad. I hope to get to keep up with you as you grow.
Kerie