Happy Mother's Day All! Motherhood is so beautiful! As a tribute to this special day, I wanted to write a post highlighting some of my favorite photos of moms and their kiddos. As I was preparing this blog post, I had an epiphany; my entire job is capturing the beauty of family and motherhood. I only work with families, kiddos, and newborns so I am surrounded by moms and their kids. I have the best job in the world.
I captured this image right after this momma finished feeding her sweet newborn daughter. The look on her face is so beautiful – it epitomizes the love all moms feel toward their babies. All moms can relate to how this momma was feeling in this beautiful moment.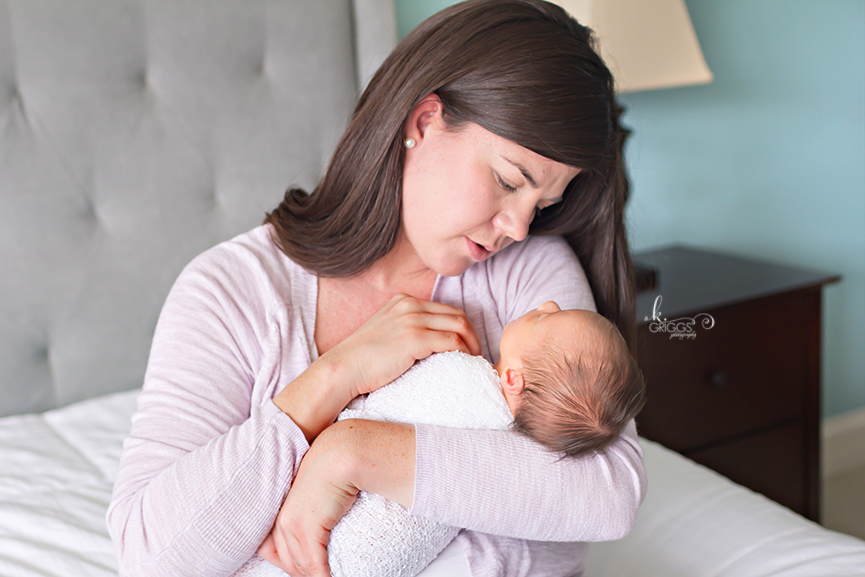 This photo was taken a few years ago just a few days before this momma shaved off all her hair for charity – what a privilege for me! This momma is so much fun and her girls were so sweet and spunky! Even though I have worked with this family since this shoot, this photo is still one of my favorites of them — probably because you can see the joy on momma's face!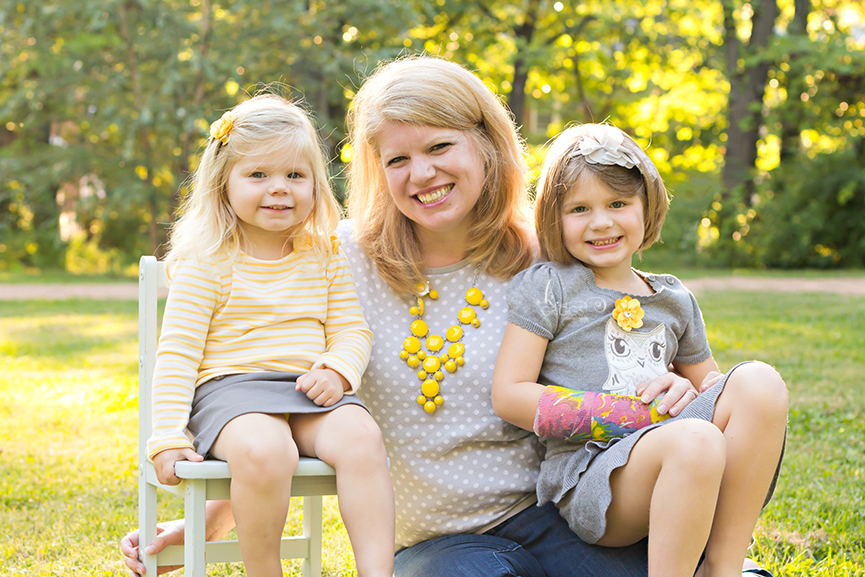 Look at these three beautiful ladies. I know from experience, the relationship between girls and their moms can get complicated in the teen years (holy hormones, batman) but when that phase passes, you find your mom becomes one of your best friends!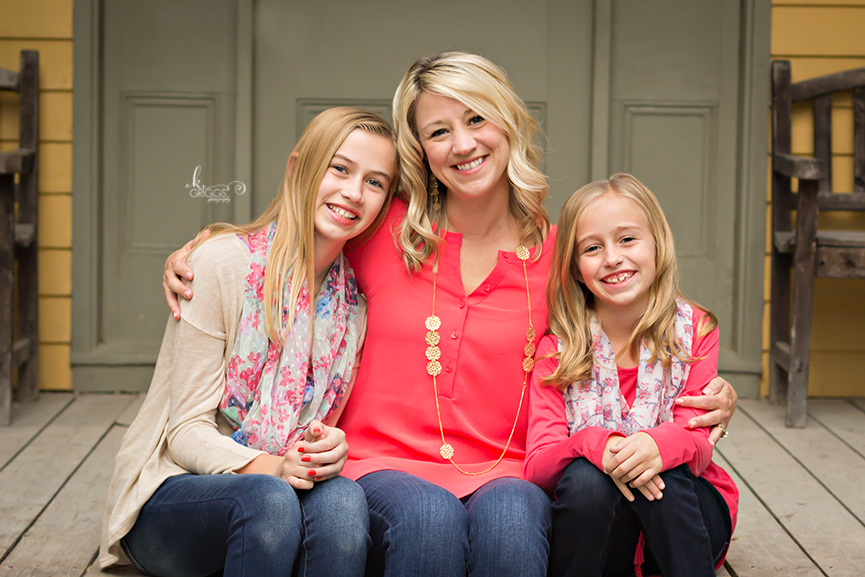 Seriously, I don't think there is much sweeter than a sleeping baby in his mothers arms. This was the only time during this photoshoot when this little guy actually slept. Most newborn shoots the baby sleeps the whole time but not this guy. He didn't want to miss out on anything. I am so glad he didn't "cooperate", I was able to get some beautiful images of him with his parents!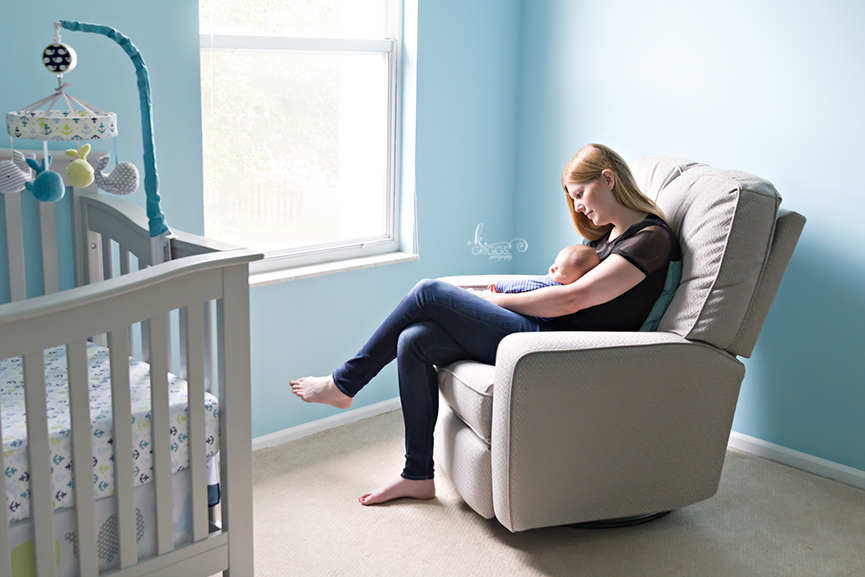 This photo needs to be titled "Momma's Boy". Two year olds are notoriously hard to photograph, they are so "busy" and this little guy was no different. He was more interested in playing in the leaves than sitting still for me to get the "perfect" family photo. I captured this right at the end of the session and it's perfect to me.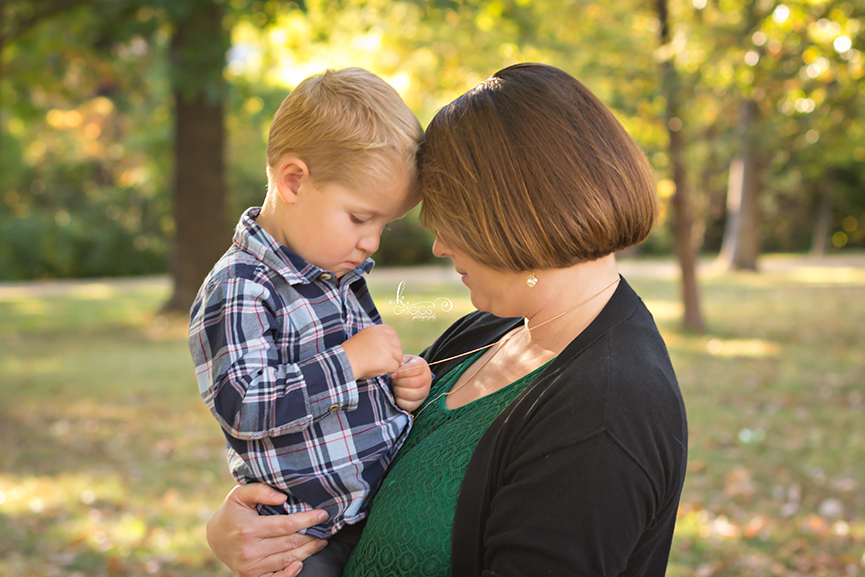 I enjoy working with all my clients but this family is pretty special to me. First of all, they are our former neighbors. Secondly, they were one of the very first families I worked with when I started my business. Lastly, I have photographed them four times in the last two years! I am so humbled when people return to me. I love the fun in these photographs. Can you tell I love the candid, real family moments!
Gorgeous fall evening + gorgeous momma + gorgeous daughter = GORGEOUS! Both of these ladies are gorgeous inside and out. I am at a loss for words – just magical!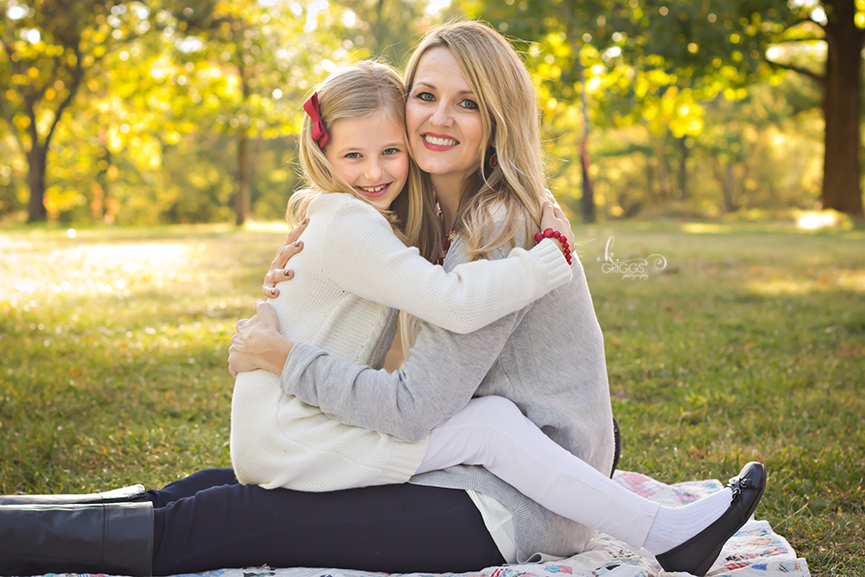 All babies are special but first born babies make us mommies. Those newborn days are amazing, sweet, exhausting, stressful… I love being able to document those beautiful days for a family. This little lady came several weeks early and was so tiny. She was a dream baby to shoot, she slept the entire time. I hope to get the privilege to work with her again and watch her grow up.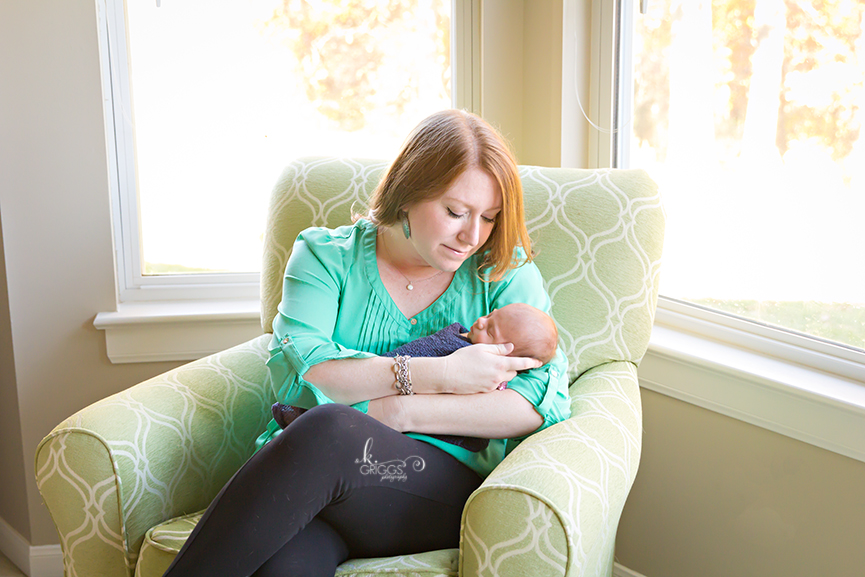 OK, if you have read this far you know that I have an obsession with candid shots. I love capturing genuine connection between family members. This is another family I have worked with several times and I adore them! Because we have worked together so often, they are totally comfortable in front of my camera and it allows me to get photos like this. LOVE!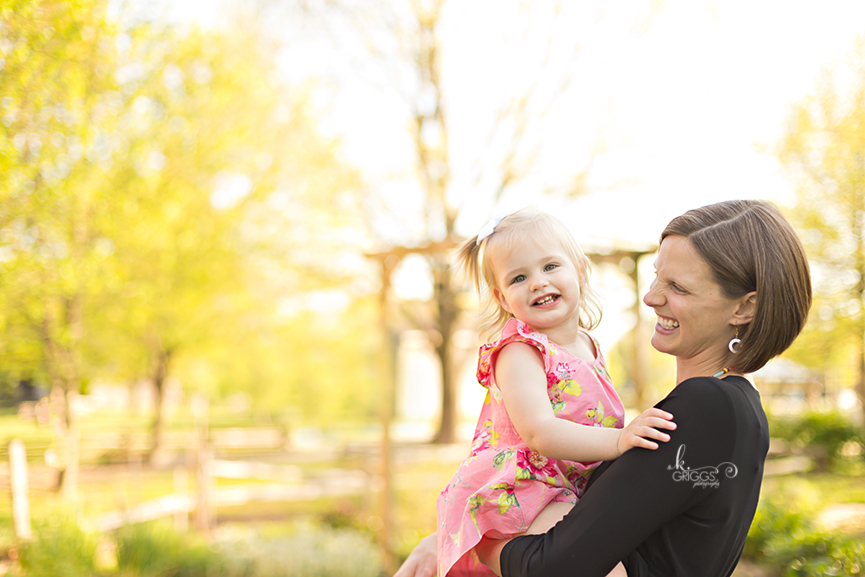 This shoot was supposed to be of the daughter only but she insisted I get a few with her mom. I was happy to oblige. I bet this momma was thrilled that her daughter wanted photos with her, I know I would have been. These are the days we need to remember when "real life" takes over!
I hope you enjoy this Mother's Day!
Kerie