Sweet E is having her first birthday! I adore this sweet little family. I also adore sweet little lady E. From her sweet toothy smile to her beautiful eyes. I met this family when E was about 6 months old and I had such fun working with them, you can see those images here.
I was excited when I was asked to photograph little E for her first birthday. I am always excited when a client likes my work enough to come back for more! This family is so natural in front of the camera and that shows in the images I am able to capture.
Because E's birthday is in the fall, we used the opportunity to get some good family photos for the all important Christmas cards! The photo in the middle was the winner and chosen for the card!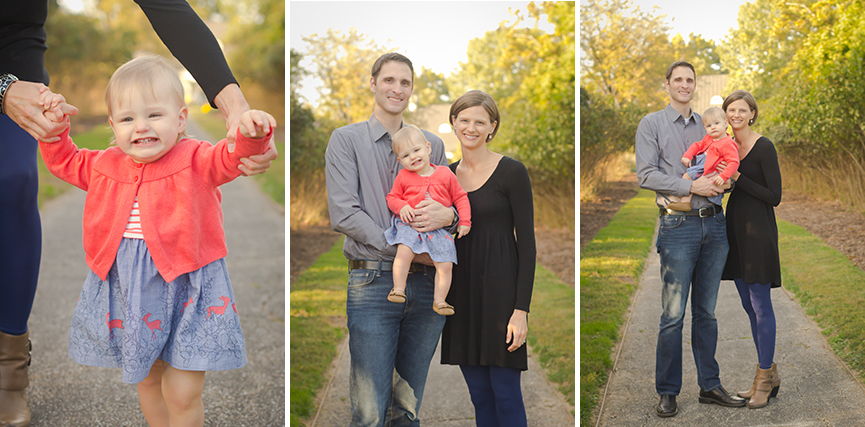 See… this is what I mean about being so comfortable in front of the camera. If you pretend like I am not there, I am able to capture genuine family moments – my favorite!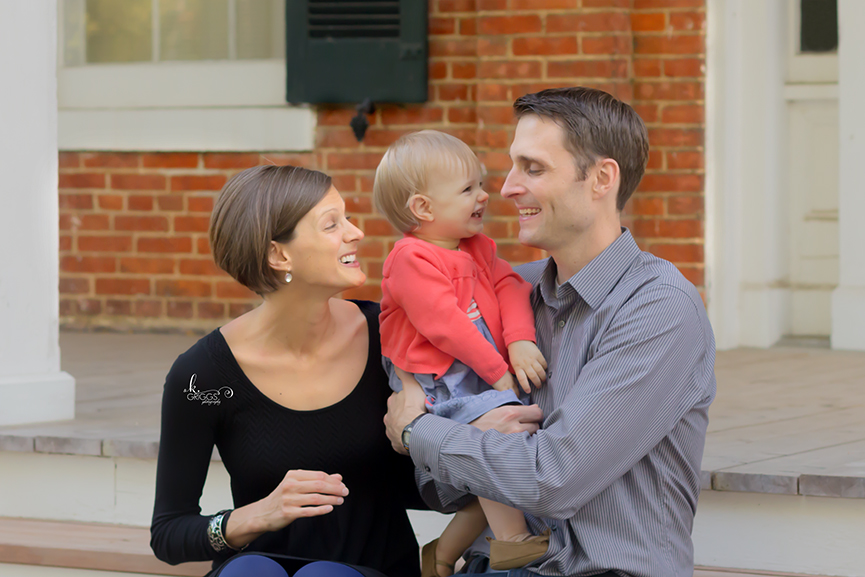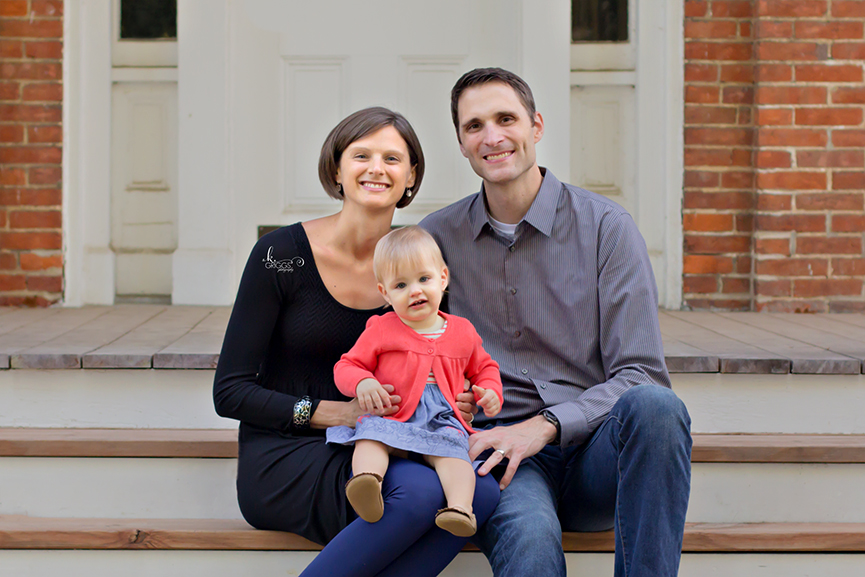 Some one year olds can walk but most are still working on it. Little E was almost there and didn't want to be held the entire shoot.  BTW, I love the photo on the right, E sucks her first two fingers and I think it's adorable. It will be fun to look back on these photos one day and remember why the dental bill was so high ;-). Seriously, my kiddos have sucked their fingers and they all turned out OK!?!?!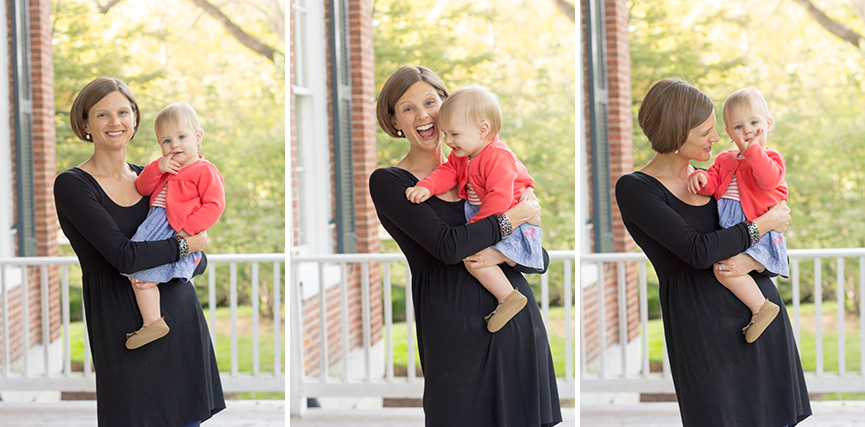 Now she wants to show me that she can stand up – what a little ham! Look at those eyes – gorgeous.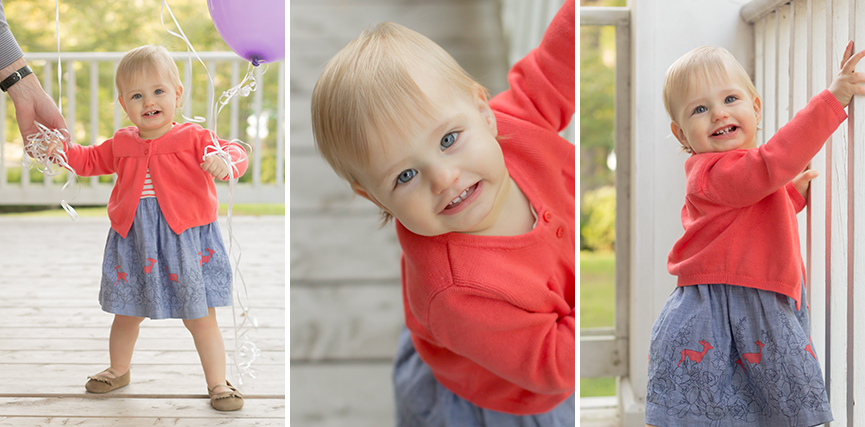 I have to say that I have such beautiful clients – both inside and out. I am lucky that I get to meet such great people.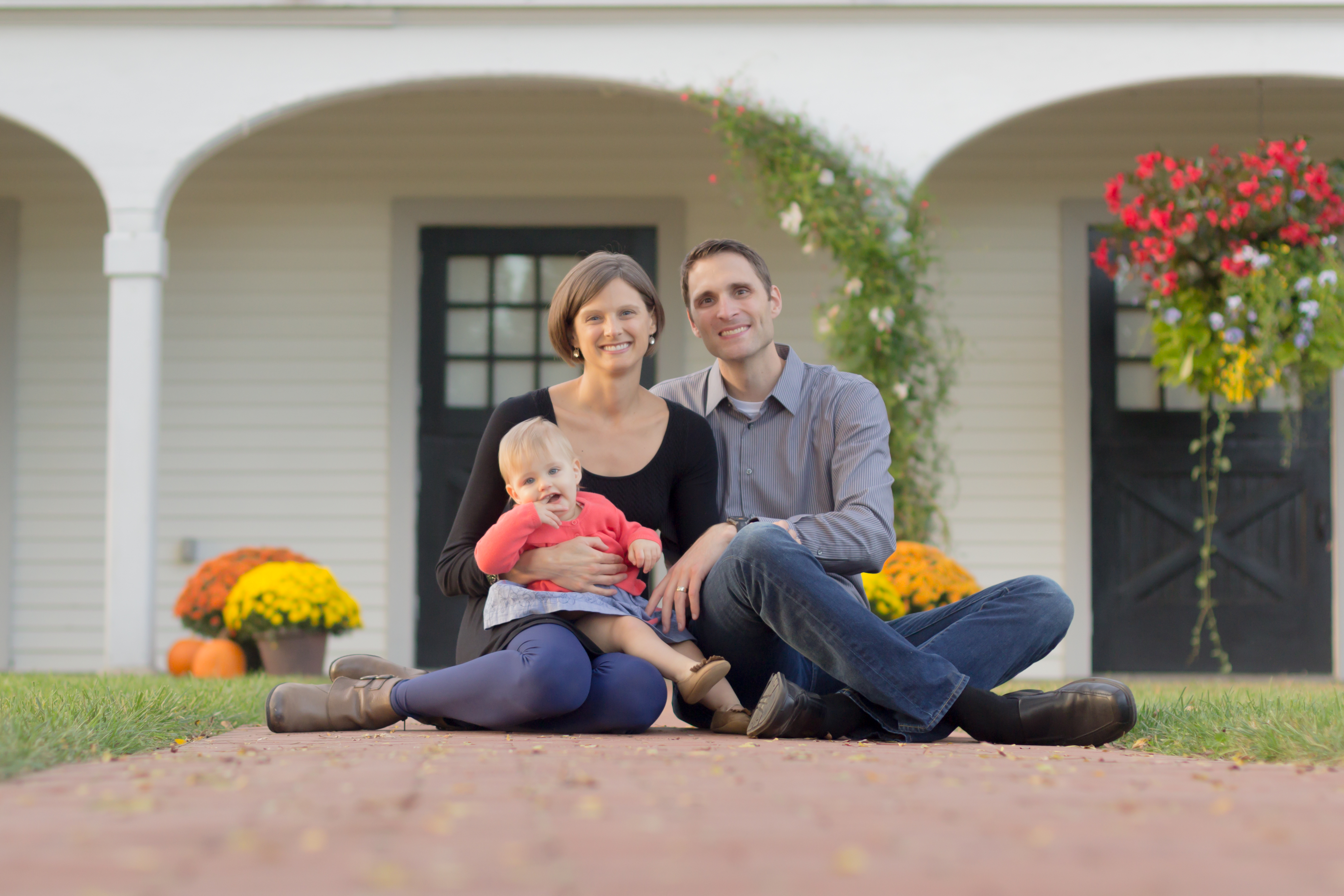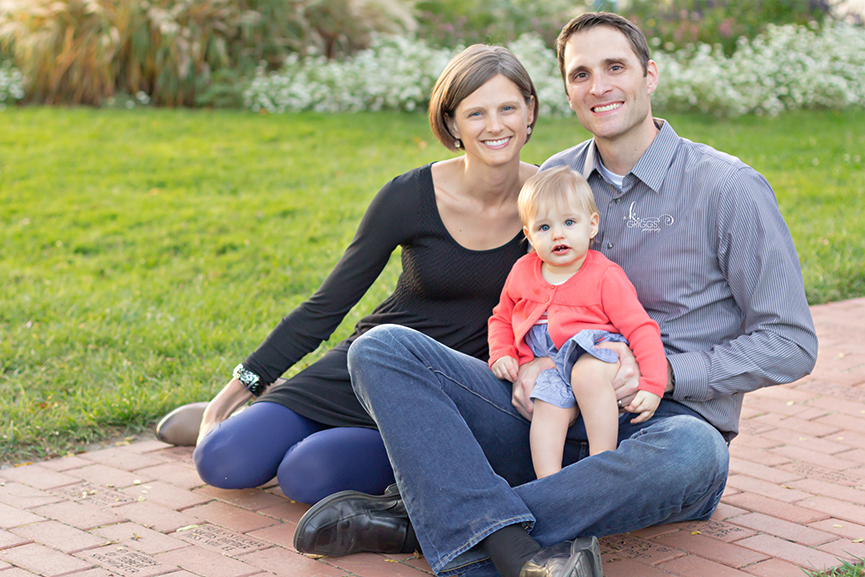 Happy 1st Birthday, sweet E! I love watching you grow up!